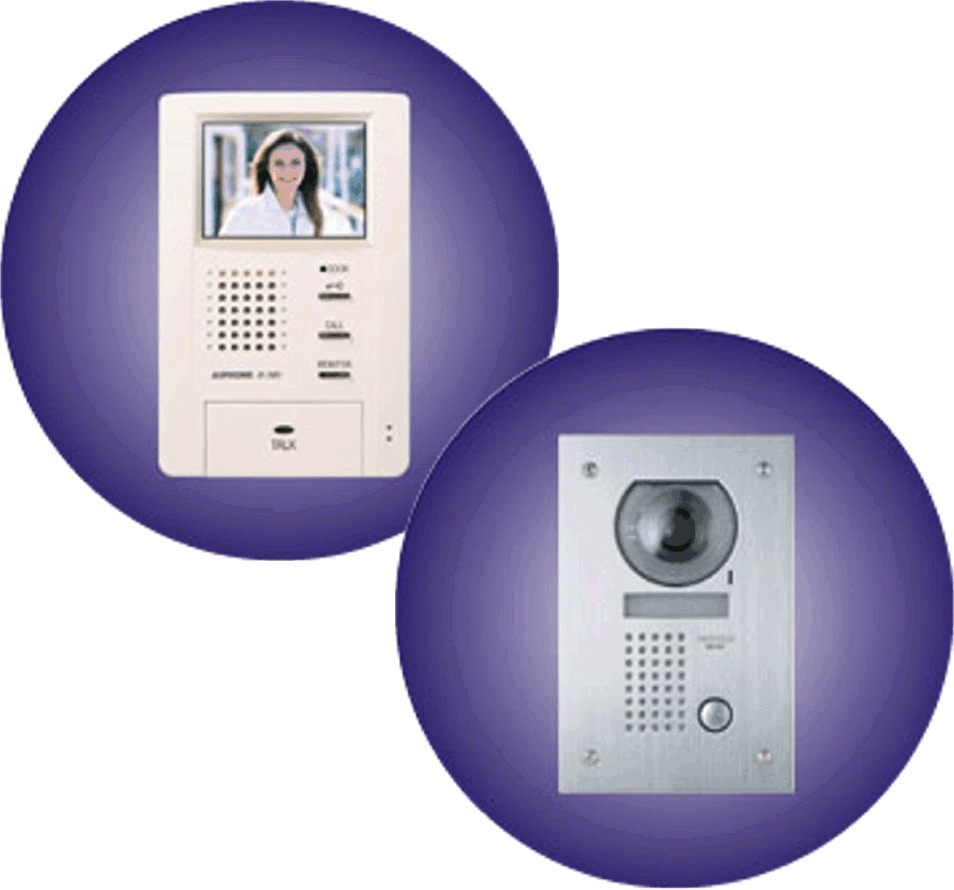 Enterphone systems provide unmatched security for your home or office.
The sharp monitors give you a clear view outside your door, day or night. The two-way intercoms enable clear, easy communication, or inconspicuous listening if you so desire. This allows you to visually observe who is at your door without their knowledge!
Enterphone systems also offer the latest convenience for any single residential or commercial intercom application. Answer your door/outside gate from anywhere in your home or even outside, and as well, enhance internal communication with whole-house paging.
Easy to Use
When you hear the distinctive ring you simply pick up any phone and you are automatically connected to the door. Use your cordless phone to answer the door from anywhere in your house or even outside.
Built-in call waiting lets you answer the door and return to an outside call. If you want to turn off the Enterphone system simply unplug the controller, and if someone knocks at the door pick up any phone and call the door station.
Call us Today for a quote on the system that best suits your security needs!